I can't decide whether I liked LA or not...I loved the beaches but otherwise, hmm, I don't know. In most places you feel safe walking around, even on your own - in LA I really didn't. Not even during the day sometimes. The place is such a contrast, you have the homeless and begging people who have nothing versus the boastful houses of the rich who have everything. It's like that everywhere but in LA it's ten times worse. And my God, bloody scientology is everywhere! Especially on Hollywood Boulevard, ugh. But like we mentioned quite a few times, we really loved Santa Monica and Venice so they pretty much made up for everything else.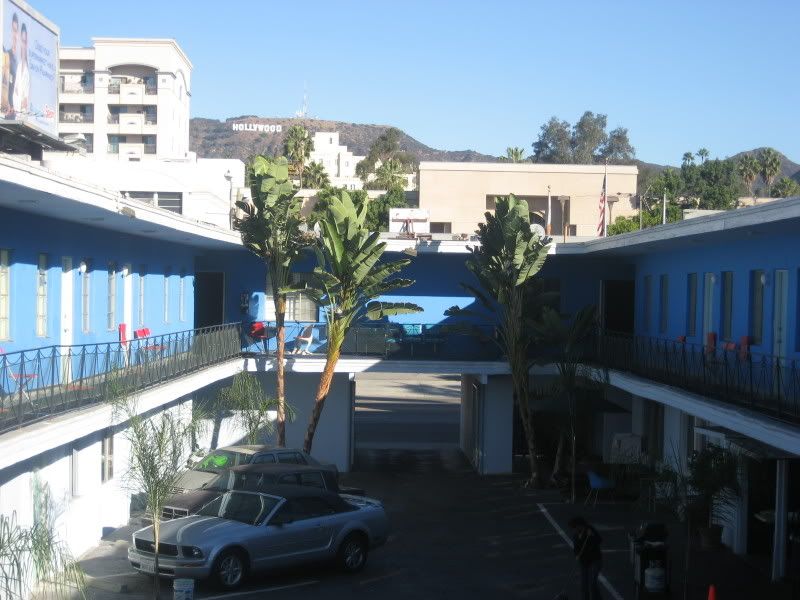 Our motel on Hollywood Boulevard with a view of the sign.
Entrance to Santa Monica Pier.
Santa Monica beach.
Santa Monica pier.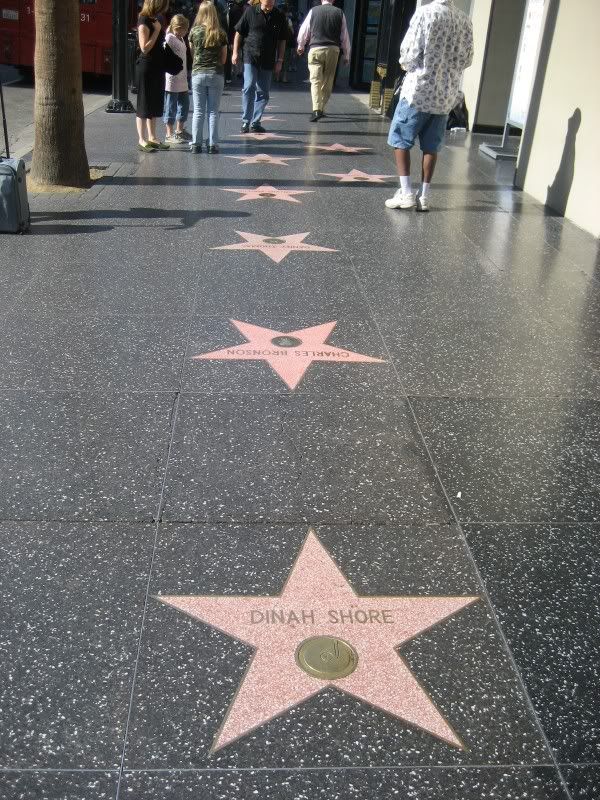 Stars on Hollywood Boulevard.
Beverly Hills sign pictured from a car so it's a bit wonky.
The pink Beverly Hills Hotel.
Rodeo Drive.
The Pretty Woman hotel - The Beverly Wilshire. Good bathrooms!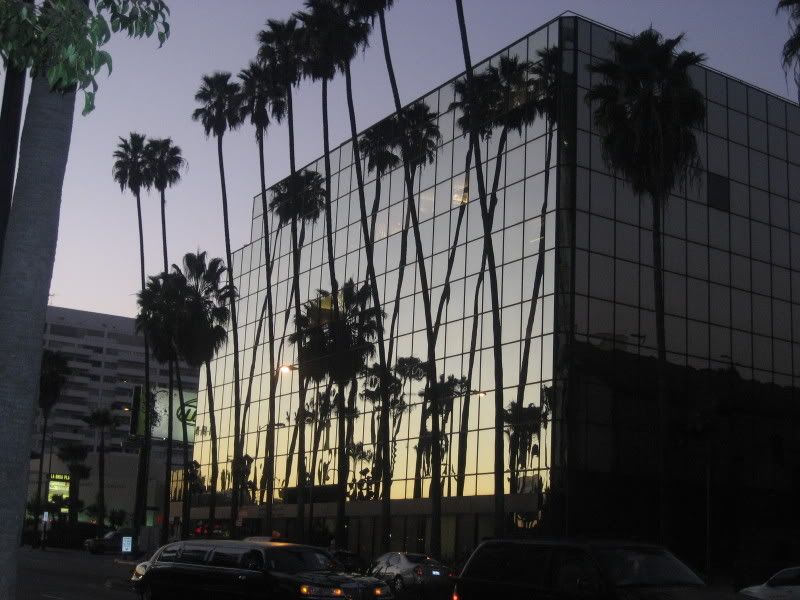 This pic to me is so LA - I like the reflection of the palm trees.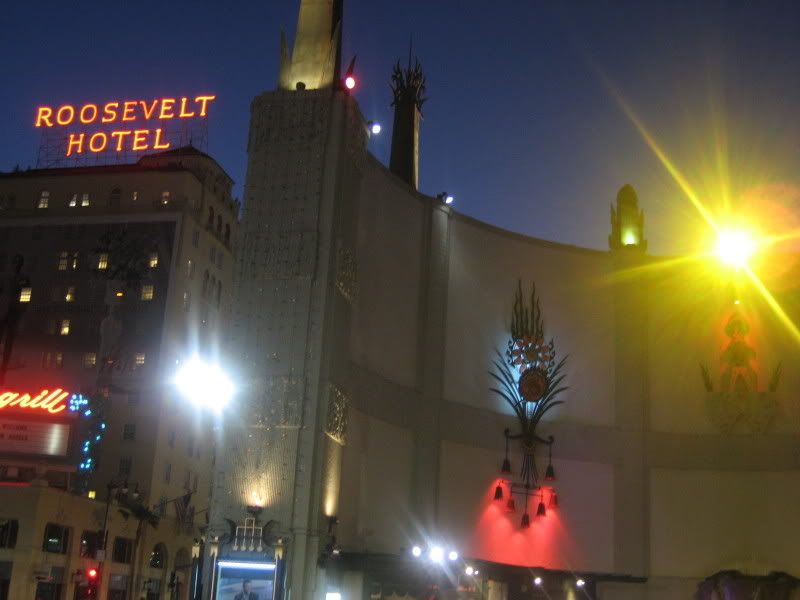 Mann's Chinese Theatre and the Roosevelt Hotel.
Venice Beach.
This cracks me up every time...it was at Universal Studios.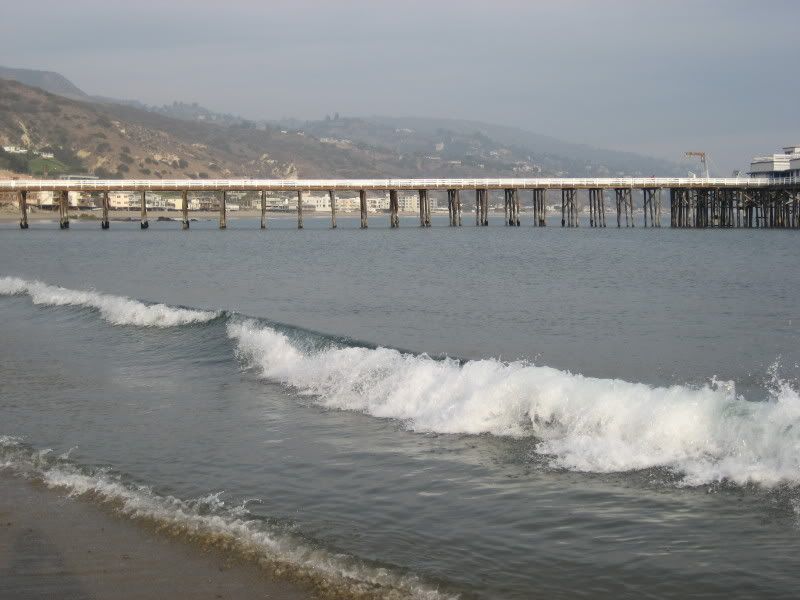 Malibu Beach.
A nice little house in Malibu...
Baywatch! All the lifeguards were hiding from me though...
Miss the beach...*sniff*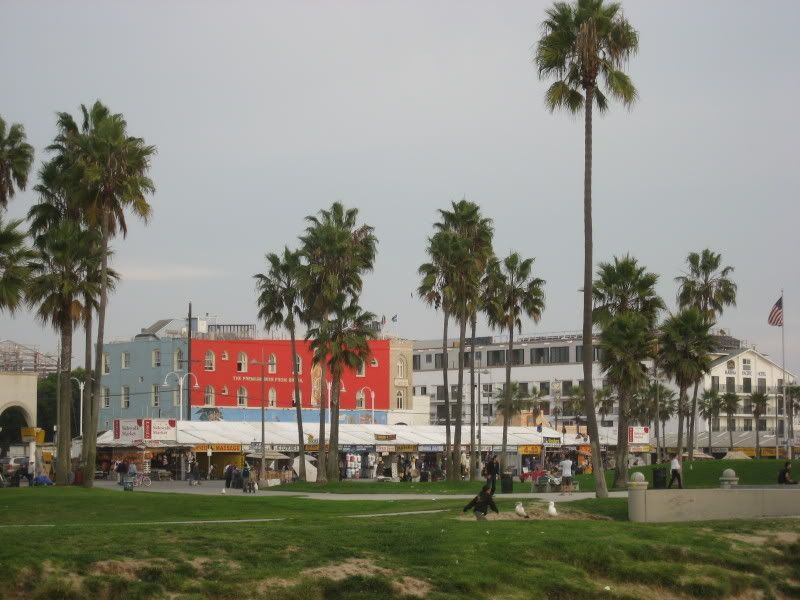 Venice boardwalk again - because we loved it!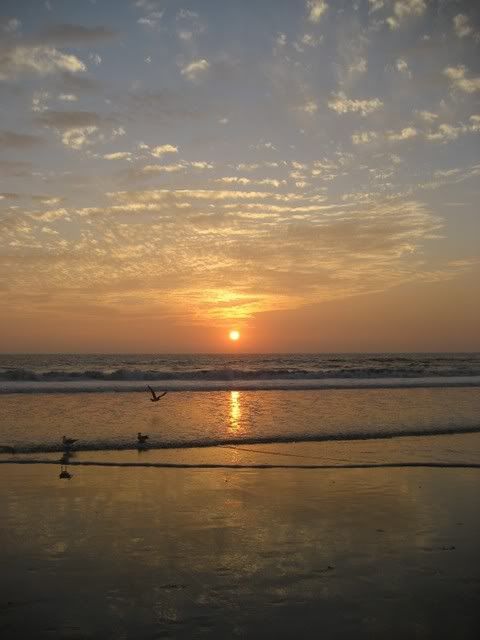 One more sunset.