I can't believe I dropped them off at the airport to go home. I feel like I was just picking them up and we were all excited about Halloween! And here it is, almost Christmas, and they're gone. Today was a very hectic day for me. I called in sick, and of course the girl who was doing the payroll had tons of questions and problems. So we couldn't really do much, as I had to be available at home. But we did manage to go eat breakfast at Magic Bagels and get to Target so Tiia could pick up a Christmas gift (I think Alicia bought a CD too).

Let's start from last Thursday. I picked them both up at the train station and we went to eat at my favorite Chinese place and then walked a few doors down to get Munchkins & hot chocolate. They insisted that 50 Munchkins were too many. I laughed and said, "You'll see!" Sure enough, come morning, there were about 10 left. LOL So we finished them up for breakfast along with our Magic Bagels! Friday we slept in and took it easy. We went to TGI Friday's for dinner and Alicia ordered the Eggplant sandwich. But when it was delivered, she thought it was meat, but it wasn't. It was eggplant but breaded and fried. She said they grill everything in Australia, so she'd never seen something like that before. But she said it was good none the less. After dinner we went to the Jones Beach Christmas Spectacular Light Show and then to the Long Island Christmas Tree over at EAB Plaza (which is now Reckson's Plaza, but no one calls it that). Here are some pictures from the Jones Beach show (under the cut):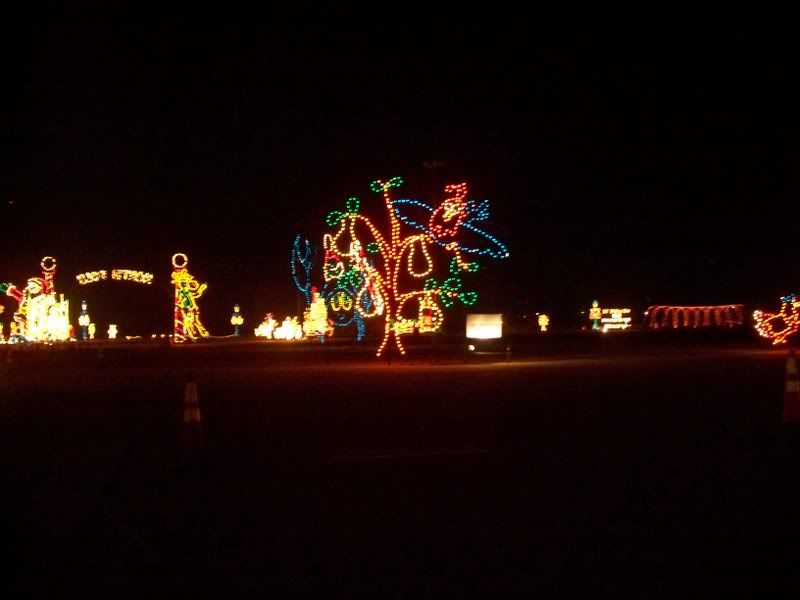 A Partridge in a pear tree




3 French Hens & the Eiffel Tower




1900 - 1928




Ducks




Mr Potato Head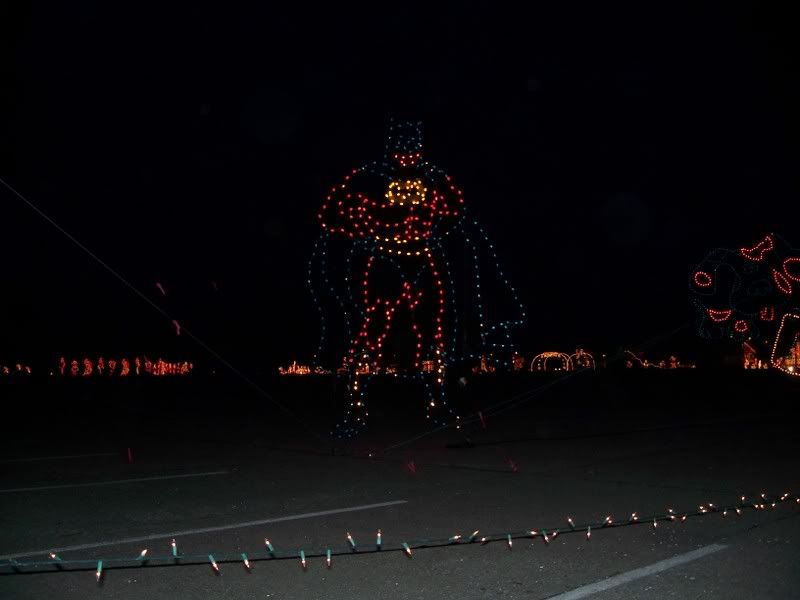 Batman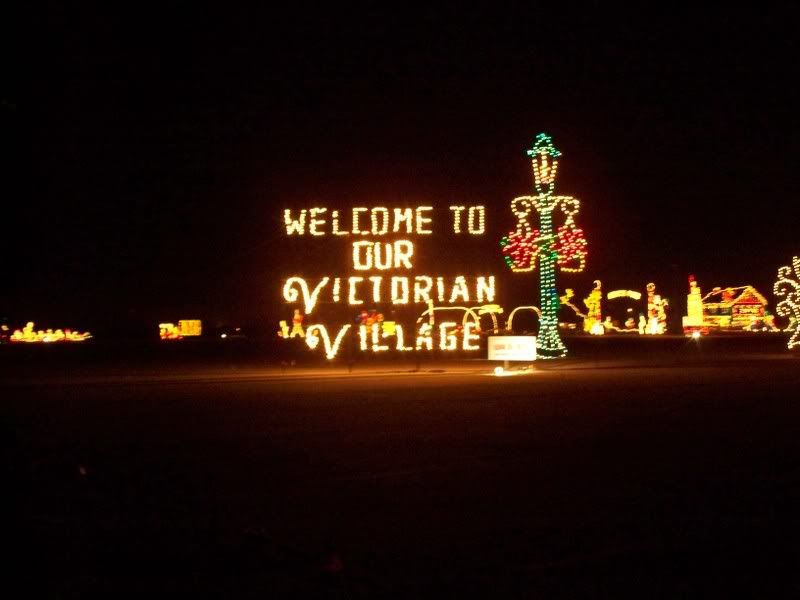 \
Welcome to Our Victorian Village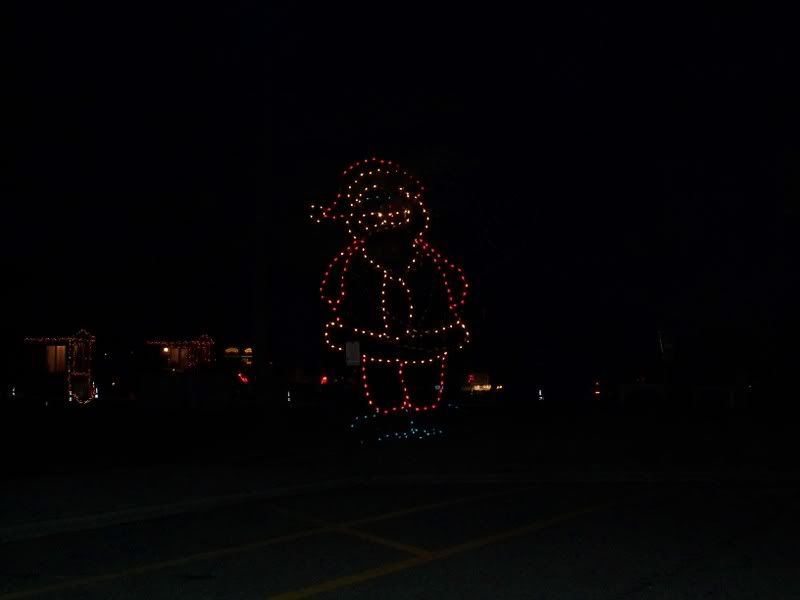 Santa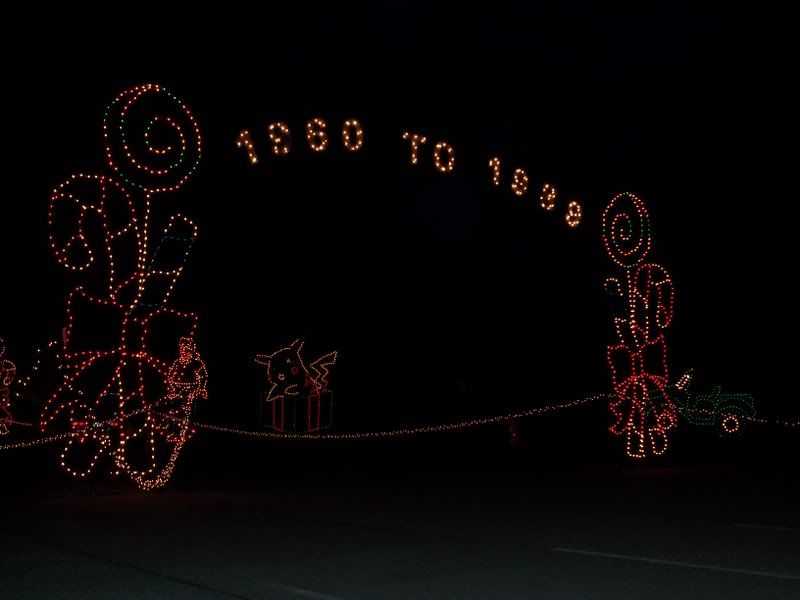 1980-1988 w/ Pikachu in the background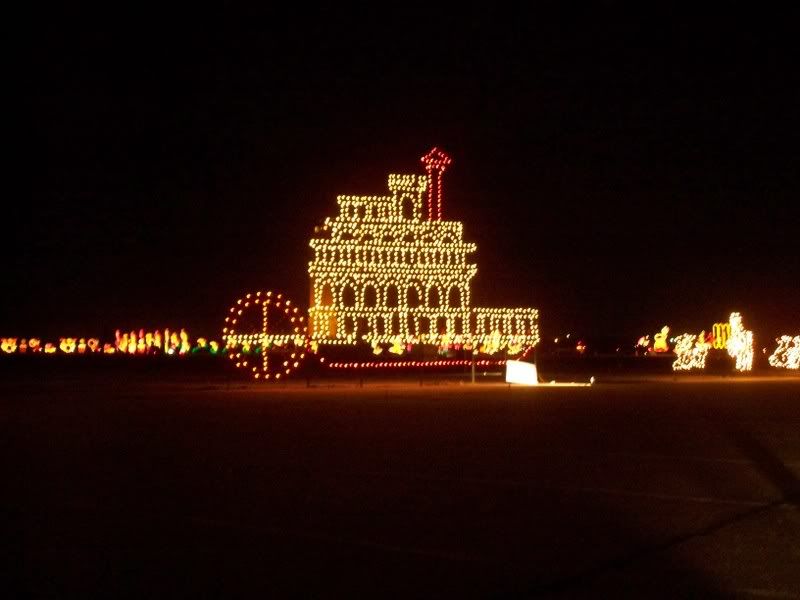 Steamboat




North Pole


There are more pictures, but I have to upload them. Hopefully I can do that tomorrow after work.

On Saturday we took the E subway down to Ground Zero one last time and then walked along Fulton (of course, we stopped at the Yankee Store where I made Alicia buy a NY Yankee decal for her car (she bought me one too) and a NY Yankee 2006 Christmas ornament!) and down to the South Street Seaport. Where we hung around for a bit and then ate lunch outside along the water. It was so nice, about 60! We had beautiful weather. Oooo! And somewhere along Fulton, Alicia bought me a Derek Jeter Pen! *bounces* It was the last one left!!! YAY!

After than, we took the E back uptown and got off at 53rd and 5th where we walked up to Tiffany's, went inside, Alicia saw the crowd and then we left. Walked up a few more blocks to FAO Schwarz and to Central Park. Absolute CRAZINESS! The line to get into some of these places went around the corner and down the block! NUTS! Then we walked down along 5th avenue to see the Christmas Windows and headed back home. We made it an early night because the people upstairs wanted us to come up for dessert. And we talked so much, we ended up staying til almost 1 AM! We had such a great time!

Then we were up again early on Sunday. We caught the 10:36 train into the city so we could go see the Radio City Music Hall Christmas Spectacular (my gift to Tiia and Alicia for Christmas). After that, we headed over 1 block to Rockefeller Center to see the Christmas Tree and Ice Rink. It was wall to wall madness! Chock full of people! We took some pictures and then headed down to Planet Hollywood for a late lunch/early dinner. By the time we were done with that it was dark and we headed back up to see the Christmas Tree. The crowds were even worse! After that, it was back to Times Square and back to Penn to catch the train home. We all crashed about 1am.

And as I mentioned above, today I dropped them off to go home. I made them promise to come back. Especially in the summer. Come back on July 4th, we'll go into NYC to see the fireworks and I'll take them to Yankee games! YAY!

Anyway, I miss them already. We left here around 2:10 and Alicia and I helped Tiia get her stuff to Terminal 8 (via the Air Train). No line at Finnair! We said our goodbyes and then went back to the car (parked at terminal 7) to get Alicia's stuff. She and I lugged her stuff in, waited on a HUGE line for Qantas! And then went back downstairs where we found a subway and ate and hung out for a while. It was a shame that they both weren't leaving from the same termainal, we could've ate together. I walked Alicia to Security about 5pm, where we said our goodbyes. Her plane was boarding at 6 and I wanted to make sure she got through security and to the gate in plenty of time.

Have I said I miss them already? They probably won't miss me half as much as I will miss them. My apartment is so quiet and so empty now. Anyway, I will try and post again tomorrow and post more pictures. I will leave you for tonight with this one final thought:

Good FRIENDS are hard to find, harder to leave, and impossible to forget.